One-on-ones are back!  Check with the sponsors/exhibitors to see who's offering free 30-minute sessions.  Please be respectful of your fellow attendees and only register for one 30-minute session with each consultant/sponsor/exhibitor.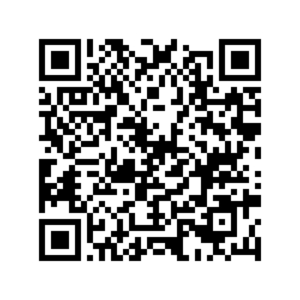 Explore one or all three Willy Street Co-op stores at your own pace! Use the audio tour as a guide through the stores and learn about our host co-ops's origins and journey to the preset-day with three retail sites, a production kitchen and an administrative office.  With this self-guided tour, you can stop by our stores anytime, and Willy Street Co-op staff will be available on Thursday, May 19 from 10:00am-3:00pm if you have any specific questions.
Show your co-op pride by bringing your swag – t-shirts, stickers, buttons, bags, brochures, etc. – and Shout Out Your Co-op!
Congratulations to our scholarship winners!  We were able to fund 28 requests for a total of $11,775.
Don't forget to register for the Thursday night Welcome Reception hosted by Willy Street Co-op at the Delta Beer Lab.  There is no charge to attend but registration is required.  Transportation will be provided to/from the Sheraton Madison to the Delta Beer Lab.
IT'S OFFICIAL!!! We look forward to seeing everyone in St. Paul, MN, in September 2023.  Stay tuned for more details.
In-Person
May 19-21, 2022
Join your fellow cooperators at Up & Coming 2022, May 19-21 for an in-person conference! With over 50 workshops presented by 45+ speakers, both consultants and peers, this is sure to be our best Up & Coming ever! We are excited to have Willy Street Co-op as our 2022 host!
Our host, Willy Street Co-op, has been a fixture in the capital city since 1974. Their sales and ownership have grown steadily over their 47 year history with over 32,500 owners, a staff of 365 and combined annual sales of $60 million. Woven into everything the co-op does is their commitment to invest in and enrich both the community and the environment.
Questions?
We strive to host inclusive, accessible events that enable all individuals, including individuals with disabilities, to engage fully. To be respectful of those with allergies and environmental sensitivities, we ask that you please refrain from wearing strong fragrances. To request an accommodation or inquire about accessibility, please contact Deb Trocha by April 7 at dtrocha@icdc.coop.
Land Acknowledgement
The Sheraton Madison occupies ancestral Ho-Chunk land, a place their nation has called Teejop (day-JOPE) since time immemorial. In an 1832 treaty, the Ho-Chunk were forced to cede this territory. Decades of ethnic cleansing followed when both the federal and state government repeatedly, but unsuccessfully, sought to forcibly remove the Ho-Chunk from Wisconsin.
We acknowledge the circumstances that led to the forced removal of the Ho-Chunk people and honor their legacy of resistance and resilience. We humbly approach our shared future and collaboration with a recognition of this history of colonization.
We recognize and respect the inherent sovereignty of the Ho-Chunk Nation and the other eleven First Nations that reside in the boundaries of the state of Wisconsin. We encourage you to visit their websites for more information:
Bad River Band of Lake Superior Chippewa, Brothertown Indian Nation, Forest County Potawatomi Community, Ho-Chunk Nation, Lac Courte Oreilles Band of Lake Superior Chippewa Indians, Lac du Flambeau Band of Lake Superior Chippewa Indians, Menominee Indian Tribe of Wisconsin, Oneida Tribe of Indians of Wisconsin, Red Cliff Band of Lake Superior Chippewa Indians, Sokaogon Chippewa Community­­­, St. Croix Chippewa Community, and Stockbridge Munsee Band of Mohican Indians.
Many Thanks to Our Sponsors